NEW DELHI: Governemnt of Uttar Pradesh has postponed the UP TET exam on Friday.
The Uttar Pradesh Teachers' Eligibility Test was scheduled to be held on this Sunday, I. e., on December 22, 2019.
A circular issued by Additional Chief Secretary, Revenue and Basic Education department, Renuka Kumar said due to the inevitable reasons the UP TET exam scheduled to be held on December 22, is postponed to the further notice. The new dates for the examination will be declared at the earliest possible.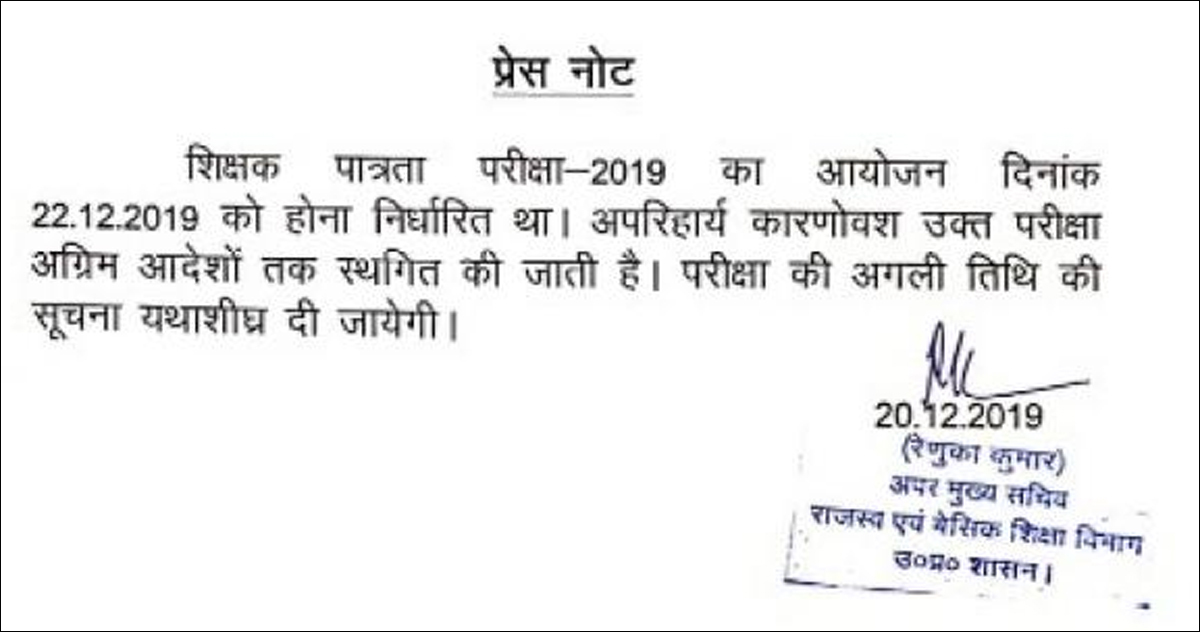 Around 16 lakh 58 thousand candidates are to write their UPTET paper this year.